TechOps Nigeria is a leading provider of global IT and Business Skills training for corporations and individuals. Our core competencies are in Project Management, Cloud Computing, Business Analysis, Service Management Business Analytics and Data Management .
We are best known for offering classroom, virtual, and self-paced training in a wide variety of formats to match today's learner needs.
Our consultants are professional, experienced professionals with expertise in the sectors of Finance, Manufacturing, Telecommunications, Information Technology, IT Service Management, Oil and Gas, Healthcare and Engineering.
Our core values are P.I.E.R: Passion, Integrity, Excellence and Respect and we as a company hold ourselves to these standards.
We are located in the heart of Lagos, Nigeria.
"TechOps Nigeria is here to help companies and individuals across industries navigate and scale through rapid delivery of custom training. Our team of 20+ forward-looking corporate learning strategists with a combined experience of over 30year in tech can help you scale remote digital learning programs. We can help you reach thousands of employees across your organization, while addressing their different needs, from operations to customer support."
To become a World class technology training company with a revolutionary approach to delivering IT skills needed to transform individuals and organizations.
We are on a mission to make reading accessible and engaging for all students. We are an edtech company that brings together digital content with integrated assessments and insights. The result is more engaged readers—and engaged readers are better learners." TechOps Nigeria offers practice exercises, instructional videos, and a personalized learning experience that empower learners to study at their own pace in and outside of the classroom.. We focus on skill mastery to help learners establish strong foundations, so there's no limit to what they can learn next!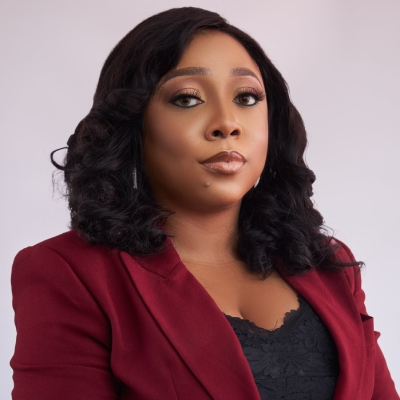 Ifunanya Moneke is an experienced technology professional with a background in Computer and Information Science.
She began her career in tech with a Fortune 500 company, garnering experience in Business Analysis, IT Service Management, Project Management, IT Strategy and Consulting.

Over the past nine years, she has held positions within the Manufacturing, Technology, Oil and Gas, Insurance, Healthcare, Fintech and Finance industries.

She is currently a Service Delivery Manager at a global technology company.
She founded TechOps Nigeria in 2019, with the aim of empowering individuals and organizations with the skills required to excel in a digital world.
She is passionate about technology, teaching, helping more women pursue STEM, mentoring, and art.
Precious Onuoha is an experienced IT and Project Management Specialist with a proven track record of developing and streamlining new business operating systems, providing exceptional customer service, and supporting business operations in fast-paced environments. 
She currently leads our Operations and Support for Tech-Ops Nigeria. She joined the organization in 2022 and has excelled in her role, planning and executing several projects.
She holds a Bachelor degree in Computer Science from the Kwame Nkrumah University of Science and  Technology.
When she is not planning and organizing, Precious enjoys watching her favorite K-Drama shows and hanging out with family and friends.
Information System Specialist
As TechOps Nigeria's Information System Specialist, Mimi brings a wealth of knowledge, passion for technology and a deep understanding of industry trends to the organization. She is dedicated to providing top-notch training solutions and tools to drive our digital strategy. She plays a pivotal role in reviewing the ever-evolving technology landscape to identify emerging trends and tailor our training programs accordingly, ensuring that our clients stay ahead of the curve.
By championing the design, development, and implementation of our training programs, she has consistently delivered exceptional learning experiences that drive success.
When Mimi isn't immersed in the world of technology and training, you can find her indulging in her hobbies, which include playing football and going swimming with her four daughters.
Damilare Medunoye is a Cloud Support Specialist who specializes in SharePoint Online, OneDrive for Business, Power Automate, Microsoft Stream and Microsoft Teams.

He also doubles as a Network Engineer and Database Administrator. He holds a bachelor's degree in Physics from the University of Lagos. He is an affectionate teacher and has taught and trained people in Cloud technologies and Programming.

He currently holds a BCS, The Chartered Institute for IT Certificate in IT.
When he is not offering cloud support or teaching, Damilare enjoys baking, swimming and sleeping.
Cybersecurity Professional
Damilola Enikanoselu is a Cybersecurity Professional, a Purple teamer, Malware Analyst, Penetration tester, Incident Responder and Cybersecurity Researcher.

He holds a B.tech degree in Physics Electronics from the Federal University of Technology Akure.

He is also passionate about sharing knowledge and has trained various graduate trainees and interns on Cybersecurity, incidence response and pentesting domains.
In his free time, Damilola likes to play video games, meet people and solve ctf and cracked.